Uncategorized
Share: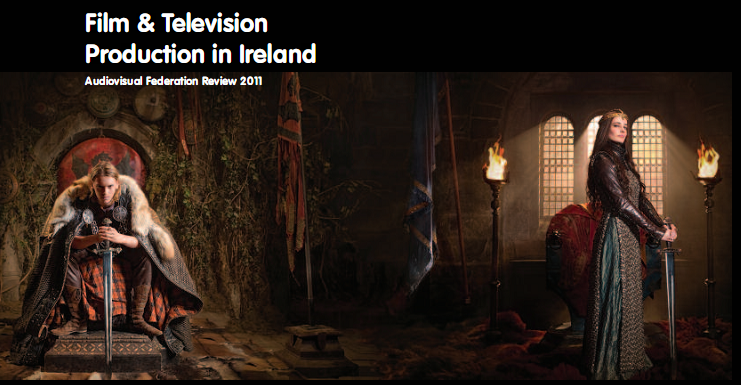 Last week I went along to Online Business Models and the Content Industry, organised by IBEC and Enterprise Ireland. I was very interested to learn more about new and emerging business models in broadcasting, radio, film, animation and telecommunications. Discussions focused on three main areas, creating a market online, growing online customer relations and online copyright protection.
5 things that stood out for me:
1. Users will pay for the experience, not the content.
For example a teenager will pay $3 for a ringtone but not pay for a full album. Why? By downloading a new ringtone it increases his status and shows he is a fan. It's the experience that counts.
2. You need to build an emotional connection with your users.
Yes. A long-term connection. A positive connection is much better in the long run. It is all about relationships and communication.
3. If something goes wrong your users get more upset in the absence of communication. They need to know something is being done right now. Communicate quickly. Communicate early and communicate regularly until the problem is resolved.
4. People don't value content. The curators of content hold the value now. Can you be a curator?
5. The market for online content is still in it's infancy. Exceptions are not trends. This sector is still learning at it's early days.
I really enjoyed Nuno Bernardo's contribution. Nuno has grown a very successful media company and his projects include Sofia's Diary, the world's first international interactive on-line teen series and Living in your car a series made for HBO Canada. When it comes to online business models and financing them, Nuno has a wealth of experience.
Here's Nuno's article on funding transmedia from the mipBlog this week. It 's a great read and applies to Arts and Culture just as much as film, media and broadcasting.
Presentation of the day has to go to Noel Curran, DG of RTE. Noel gave a really great insight into the workings of RTE, their plans for future digital engagement and breaking down the barriers between radio and television. Curran believes that social engagement is contributing to and enhancing broadcasting, not necessarily displacing it. From working with RTE over the last few years on the development of Doc On One and Storyland I have to agree. Both sites have benefited enormously form engaged online users who care passionately about the subject and get involved. Interesting to note that Irish consumers spend three hours online now, one hour more than last year.
Overall, I was disappointed with the event. I wanted to hear much more from Dermot Casey COO of Storyful a fantastic Irish startup, with a brand new model of online news curation. The site has been so successful since its launch just a few months ago. I also wanted to know more about Brown Bag and their success.
Sales pitches from UPC and Facebook did not give anything new or interesting to the attendees. And discussions of our past lack of broadband infrastructure did not stick with the agenda on the table. It's a pity that the experiences of those on each panel were not harnessed enough on the day. A bad miss I think.
Image thanks to Enterprise Ireland Best Connected Blog